Joliet Electric Motors, LLC is an 85+ year accedited company that is recognized for developing complete world-class electric motor repair, rebuild, servicing, and sales solutions.
With more than eight decades of experience and an unmatched level of expertise, we are the industry-leader in the oil and gas drilling and heavy industry spaces.
The industries our motors touch are essential to a community's well-being. The many markets we serve include:
Automobile
Oil & gas
Petrochemical
Power generation
Marine propulsion
Mining
Rail transportation
Mass transit
Steel
Pipelines
Dredging
Rubber polymer mixers
Food & beverage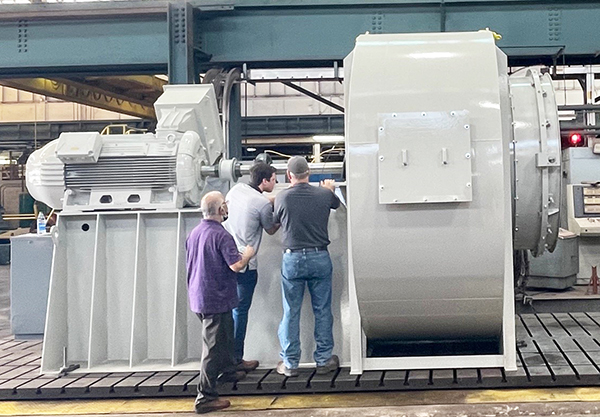 Drilling Motors: Installed Base (countries)
Why Work with the Joliet Electric Team?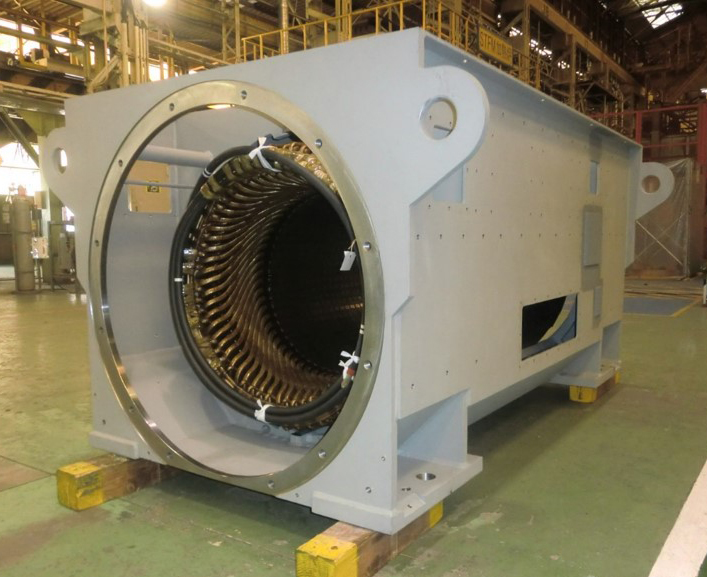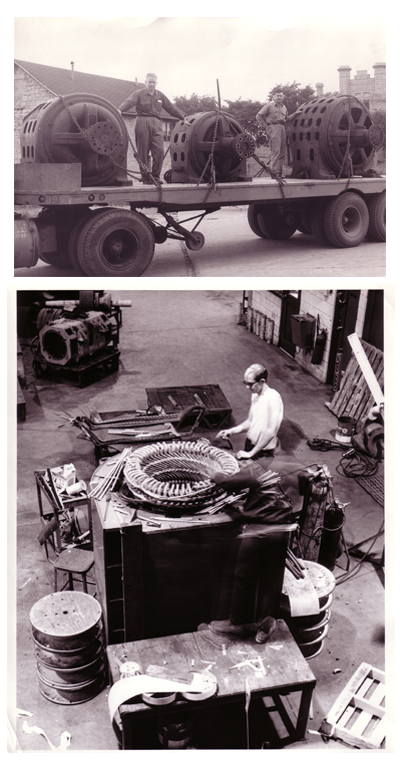 If you didn't know better, you would think electricity ran through the veins of the boys in the Keck family many years ago in the first half of the twentieth century.
Our family story begins with William Keck, Sr. as he started fixing electric motors in his garage as a means of providing for his family in the early 1930s.
This small family business became a full-fledged endeavor during World War II when William Sr. opened his full-time electric motor repair shop on Bluff Street in Joliet, Illinois. The business grew and flourished in the post-war years, thanks to an unwavering commitment to hard work and high quality that continue as the cornerstone of the company today.
In 1954, Joliet Electric Motors was officially formed as an entity dedicated entirely to motor sales and repairs.
By this time, William' sons, Jack, Bill, and Norman, were managing the business. In the following years, this trio of sons as well as grandsons continued to join the family business and it grew into what is now a nationally recognized provider of top quality new and used electric motors.
The company now occupies more than 100,000 square feet of the American Institute building, located on the corner of Doris Avenue and South Chicago Street in Joliet.
Today, Joliet Electric Motors is owned by Argosy Partners and remains focused on growth through expanding global marketing venues, and true to its founding principles of meeting the needs of customers with unequaled product quality and value. The company continues to thrive due to the dedication and skill of its employees and the team's expertise.
Joliet Electric Motors, LLC was the first Motor Repair Operation to achieve ISO 9001 Registration in the USA (1997). Our ISO 9001 Registration also includes our repair and rebuilding operations, service, sales and warehousing operations.
Beyond our ISO Registration (DQS Registrar), we offer UL Certified Explosion Proof Motor Repairs, ABS and DNV Marine Certifications and CSA Label Drives. Additionally, we have also been an active member of EASA (Electrical Apparatus Service Association) for more than 40 years.
In achieving ISO Registration, all Joliet Electric Motors, LLC employees undergo extensive training, not only in quality systems, but more importantly in the specific procedures relating to their daily work responsibilities. This process ensures that top quality is consistently delivered.
Finally, leadership involvement as Regional Directors and on committees enables Joliet to constantly stay abreast of the latest developments in the field of motor repair.
When we needed a motor repaired, we were in a jam as we really couldn't afford to be a motor short. Joliet saved the day and lent us a motor we could use in the meantime, so we could keep our business going.

We've had some needs over the years to locate hard-to-find, older equipment - no one else but Joliet can consistently find what we need, in a needed time frame - and deliver outstanding value.

We love how Joliet will handle all the logistics when we send equipment to their team for servicing – they handle the details for pick-up and for delivery, and then get the job done right in-between.

Joliet is a true partner with our team – we won't use anyone else. They look out for us and make sure we get the service that we need, in the timeframe needed.

We send all of our projects to Joliet. Their team consistently delivers quality work in the timeframe promised, which is so important to our business operations.

The Joliet team is unmatched from anyone else we have met in the industry. This team of true professionals really "gets it".

Joliet delivers solutions when no one else can. We've worked with other vendors in the past, but from now on we only trust Joliet with all our motor projects.

Joliet Electric Motors has excellent Customer Service and always finds a way to get us what we need. Even through COVID, they've kept up with supply and demand.