Industrial Manufacturer Case Study
Client: Industrial Manufacturer
Location: Midwest
A large Midwest industrial plant contacted Joliet as soon as the customer believed there were electrical issues with their motor.
As this customer is located within 100 miles of our headquarters, our team was able to come and test the failing tandem 1500HP DC motor on-site at the customer location. The Joliet team arrived within an hour of the initial phone call to complete initial tests on this very large motor:  Each motor was 20,000+ pounds and both armatures 18' feet in length.
Once those tests were complete, we brought the motor to our Joliet headquarters for more detailed and in-depth testing and analysis. Our team found that all field coils needed to be rewound. As well, the insulation was breaking down due to overheating, causing the problems experienced by the customer.
It was determined that another repair company, which previously had done work on this motor, had not correctly installed the field coils. To correct the problem, all of the wire had to be special-ordered and all (8) field coils were rewound. The Joliet team reviewed the findings and the repair plan with the customer.
Joliet was able to source the special-order wire within two days and then worked to install and rewind all the coils. Joliet's team worked overtime on this project as it was time-sensitive for the customer to receive the motor back and put it into the field.  All work was completed and delivery took place within two weeks.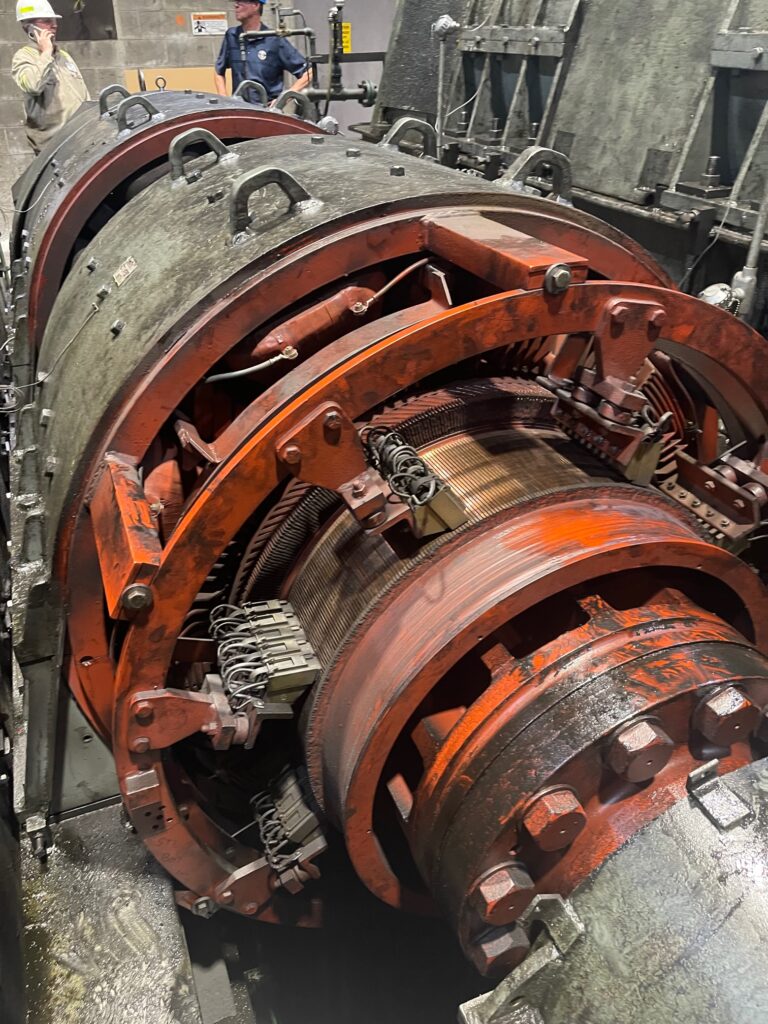 "It was amazing how quick the Joliet team was able to get to our facility once we detected a problem. This was an emergency project from our end, and we needed to find a provider who could handle a motor the size of ours AND do the work correctly and completely. We will trust Joliet with all our repair work going forward."