Client: Major Utility
Location: Midwest
A major utility in the Midwest was operating under reduced capacity for a variety of reasons. And as the summer months – and the threat of very hot temperatures – were approaching, this was not the position the utility wanted to be in.
The Joliet electric team was called to perform an emergency turnaround on a transformer fan. The first request for help came at 5PM when the utility shared that they had lost a transformer fan.  Within hours, our team went to the utility location to pick up the fan. We brought the equipment back to our facility and repaired it at our shop location.
The Joliet team quickly and efficiently completed the repair of the fan. The work was completed overnight, and our team delivered the fan back to the utility by 8AM the next morning.
As part of this work, our team also ensured that all elements of the transformer fan were OSHA compliant. As many old fans are not up to OSHA specs and have concerning safety issues, customers must have not only working equipment, but safe and fully-compliant equipment.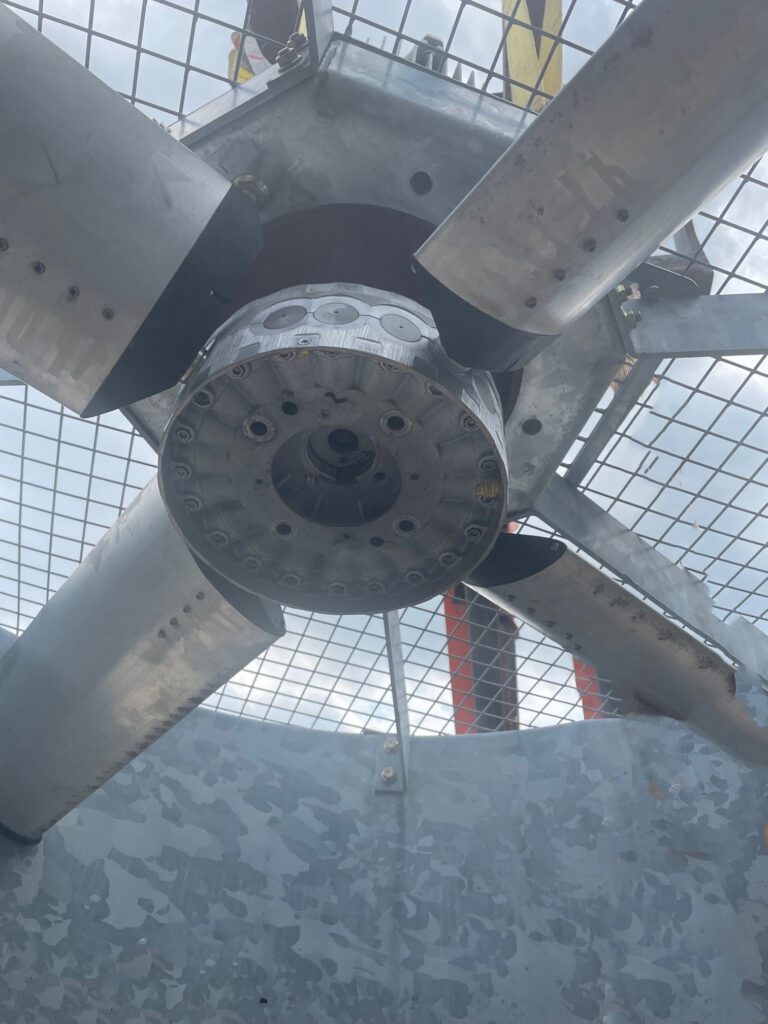 "The Joliet Electric Motor team thankfully was able to spring into action as soon as we contacted them. Our network was out an important piece of equipment, so it was essential for us to have a partner who could get it back to working order ASAP. Joliet more than delivered."