Joliet Electric Motor clients often need assistance matching the right motor with an industrial application. Our team has decades of experience to determine and explain the options available, and ensure the client is matched with the motor that will provide the best results for the job.
Hitachi motors are among the best available today, and Joliet has had a relationship with Hitachi since 1968. Known for optimal performance across a range of different environments as well as providing consistent results for extended periods of time, Hitachi provides a complete range of motors in various sizes and horsepower.
Standard features found on our Hitachi motors include long-life copper bars, high starting torque rotor designs, oversized bearings, durable epoxy finishes and oversized terminal boxes. Custom frames that match existing motors are available.
The technology and industry-leading innovation that goes into the design and development of each and every Hitachi motor is second to none. Connect with the Joliet team to find out more about our custom motor solutions.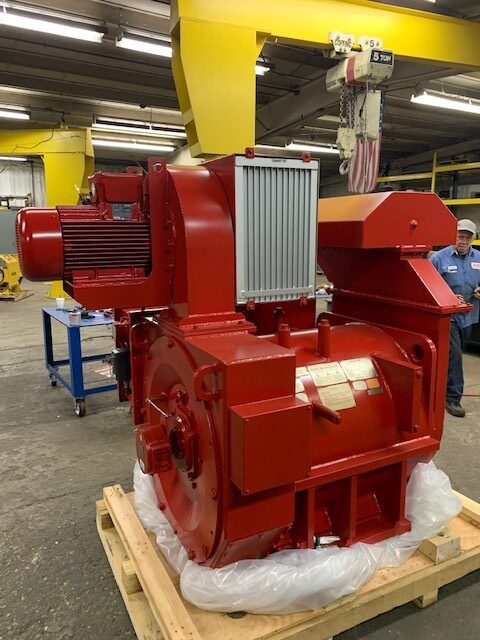 Delivering innovative world-class electric motor repair, rebuild, servicing, and sales solutions.
Have a large motor that needs the best servicing available? Rely on Joliet and our team to complete the job correctly, completely, on time, and within budget!